NORITAKE COURSE IN JAPAN
Noritake has over 100 years of successful experience in ceramic technology. In 1987, Noritake brought its knowledge and years of experience to the dental field by developing and introducing a complete dental porcelain system of the highest quality. Now, Noritake offers many kinds of dental porcelains for available frameworks.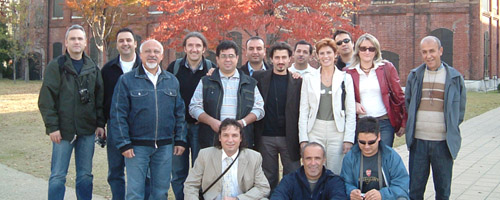 Training in Japan takes place in Nagoya and is being conducted by Noritake instructor CDT Kazunobu Yamada. The hands-on course is limited to 8-10 people. The 4th and the last Noritake Japan programme was in 2009.
HISTORY OF COURSES IN JAPAN
Programme 1: 2005
Programme 2: 2006
Programme 3: 2007
Programme 4: 2009