IDEX 2014 EXHIBITION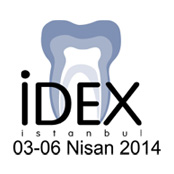 Turkuaz Dental was at IDEX 2014 shoe in Istanbul/TR. The show took place in CNR Expo and Turkuaz Dental has guests from Dental Wings, Kuraray Noritake.
Nondas Vlachopoulos performed live demonstarations during the show about Kuraray Noritake's ceramic solutions. The photos related to the show and demonstrations can be accessed from here.