COURSES BY ALEK ARONIN DURING TDB SHOW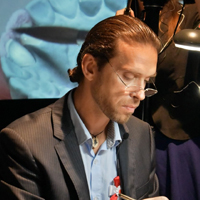 CDT Alek Aronin will be in Izmir for a courses available to Turkish dental technicians. The TDB show will take place in Fuar Izmir where Turkuaz Dental has a 90 m2 booth. The show will srat on 19th of May and will end by May 21st.

The main theme of the course will be zirconia frameworks and Kuraray-Noritake CZR porcelain. Internal-staining, esthetic dentistry and dental photography will also be a part of the organization. Besides the hands-on, there will be demonstrations and some presentations by Alek Aronin.
ALEK ARONIN: INTERNAL STAIN TECHIQUE