DWOS LAVA EDITION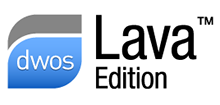 Dental Wings is pleased to announce the release of DWOS Lava™ Edition for 3M Lava™ Scan ST users. The DWOS Lava™ Edition has overwhelming advantages. Here is an overview:
Sanctioned by 3M ESPE
Accessible by simple update: no need of new software installation, no loss of previous cases data
Fully integrated scanning Wizard workflow for Lava™ Scan ST
Seamless integration with 3M ESPE True Definition scanner and other intra-oral scanners
3M™ validated workflow and material definitions - will be continuously updated with all future 3M™ material definitions
Full Contour Crown Design Wizard for the fastest, best first fit restoration on the market
Have a look at the video. It showcases how you can operate a Lava™ Scan ST scanner and use the complete suite of DWOS CAD tools to design a dental restoration and export open formats or Lava CAM manufacturing files.