EXCLUSIVE DISTRIBUTIONS
Turkuaz Dental is sole distributor for following companies:
KURARAY NORITAKE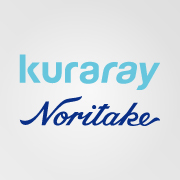 Noritake brought its knowledge and years of experience to the dental field by developing and introducing a complete dental porcelain system of the highest quality. Now, Noritake offers many kinds of dental porcelains for available frameworks. In 2012, the company has merged with Kuraray from Japan which is worldwide famous for composite products and both companies are working under the name Kuraray Noritake Inc. Turkuaz Dental is distributor for lab division.
DENTAL WINGS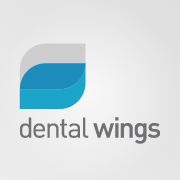 Founded in 2007, Dental Wings is a leading provider of open dental CAD/CAM solutions and specializes in the development of CAD software dedicated to various segments of the dental market. We also develop, manufacture and sell 3D scanners to the dental industry. Dental Wings's software platform, DWOS, has been successfully deployed in over 30 countries and in 11 different languages. Dental Wİngs headquarters and main development and manufacturing activities are in located in Montreal, Canada. From 2011, Dental Wings is the CAD provider for 3M ESPE and Straumann and Dental Wings is also providing data transfer platform.
EOS (ELECTRO OPTICAL SYSTEMS)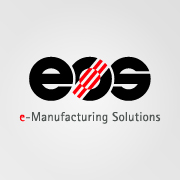 Founded in 1989 and headquartered in Munich/Germany, EOS is the technology and market leader for design-driven, integrated e-Manufacturing solutions for industrial applications. EOS offers a modular solution portfolio including systems application know-how, software, process parameters, materials and its further development. Turkuaz Dental is distrutor of company's dental products since the beginning of February 2013.
SMILE LINE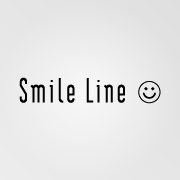 Smile Line from Switzerland produces customizable products for the dental laboratories. A superior quality, a unique style, an exclusive feel... There are plenty of reasons to purchase an object from Smile Line. Smile Line is totally on the fringe of mass production and its exceptional products make life easier, save time and to be more confident
DEKEMA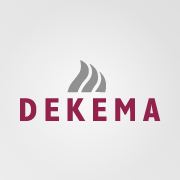 Following the development and design of the first ceramic furnaces in the 1930s, at that time still under the direction of dental ceramics manufacturers, DEKEMA Service GmbH based in Frankfurt was founded in 1973. With increasing demand and the relocation to Freilassing, the industrial production of dental vacuum furnaces started. The experience in development and the continuous search for the optimisation of the products enabled the AUSTROMAT ceramic furnaces to find their way into laboratories all around the world. The rugged design and the reliable functioning were at that time exemplary and have since then been an obligation and tradition for us.
YAMAHACHI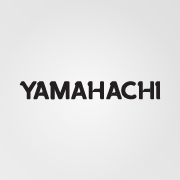 Yamahachi, established in 1963, has been in the field of dentistry for over 40 years. Yamahachi has been successful in supplying trustworthy and high quality artificial teeth to all over the world. Yamahachi Dental's main products are artificial resin teeth (both composite resin and acrylic) and has a 30% share of the artificial teeth sales market in Japan.
NON-EXCLUSIVE DISTRIBUTIONS
3M ESPE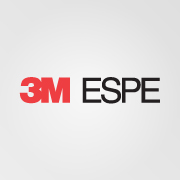 For more than a century, people around the world have looked to 3M for new products and ideas that solve problems and make their lives easier and better. Today, in fact, more than 6,500 3M research and development employees are working with 45 technology platforms to expand on the company's track record as a global source of innovation.
3M ESPE is no exception. Combining the finely tuned 3M product development engine with ongoing insight from dental practitioners around the world has enabled us to bring a number of firsts to dentistry. Among them, the first-ever tooth-colored restorative material, the first self-adhesive resin cement and the first automated mixing of impression materials and cements. Advancements that truly have made a difference.

And there's more to come. As you continually seek to improve patient care, you can expect 3M ESPE to be steadfast in its commitment to help you pursue that goal. Turkuaz Dental is the dealer for "digital dental division" of 3M ESPE.
DWS (DIGITAL WAX SYSTEMS)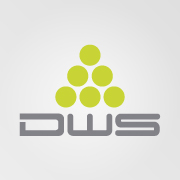 DWS, Digital Wax Systems, was founded in Italy, in Vicenza, in 2007. It already had a long experience in the prototyping sector. Designed and produced in Italy by DWS, DigitalWax® systems are used in 42 countries worldwide and provide companies with the most up-to-date Additive Manufacturing technology for the production of high-quality precision models, reducing the manual finishing phase and manufacturing costs to a minimum.
ORTHOSTUDIO (AGE SOLUTIONS)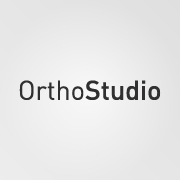 For orthodontic labs & clinics, Turkuaz Dental is providing sales & support of OrthoStudio CAD software from Age Solutions, Italy.
DENTACO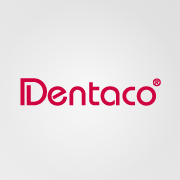 Our most important products are spray applications and chemical liquids for dentists, dental technicians and the industry. Our product range has developed during our company's history that started in 1990 with the first scanning liquid for the CEREC technology.
SOLUTION PARTNERS
The companies below are our solution partners and we have been working with them for technical consultation, information exchange, R&D, promotion of commercial products.
ALYANS DIGITAL DENTAL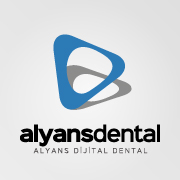 Alyans Dental has been formed in 2014 by a group of dental CAD/CAM enthusiasts who have been collaborating since 2002. With the idea of offering high-quality digital dental restorations and high-precision implant-borne restorations to dental labs & clinics, Alyans Dental offers 3D-scanners to dental professionals for a "full and complete"​ digital dental workflow. Alyans Dental is fully equipped both for additive & subtractive manufacturing technologies. Therefore Alyans Dental can respond to all "modern"​ needs of digital dental professionals.
OUR SUBDEALERS
Our strong distibution chain makes our products accessible in all geographical reigons of Turkey. You can check the list our dealers inside and outside Turkey from here.