KAZUNOBU YAMADA IN IZMIR/TR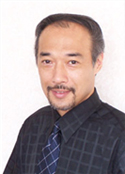 Kuraray-Noritake instructor Mr. Kazunobu Yamada will be in Izmir/TR for a presentation and a demonstration about the developing material technologies. The topic will be: Roadmap for an Ideal Ceramic Work: "What to Choose" Among The Current Materials.
Mr. Takuro Nagura will also have a short presentation during the organization and Turkuaz Dental team will join up also for a short presentation. The organization will take place in Swissotel Grand Efes Izmir at Efes2 hall, in 18th of january 2014. For detailed information please contact to Turkuaz Dental.
DOWNLOADABLE CONTENT
CDT Kazunobu Yamada's demonstation in Izmir Grand Efes Hotel can here downloaded here (DVD format, 2.2 gb)