TRANININ IN ADANA FOR DENTAL WINGS SCANNERS
To switcth to digital dentistry Cagdas Dental Lab, Mesa Dental Lab, Celenk Dental Lab, Berke Dental Lab from Adana chose technologies from EOS, Dental Wings & Yenadent.
Training was held in Golden Deluxe Hotel and the technicians from these labs got training from Turkuaz Dental instructors. The main topics of the training were scanning, CAD design and data transfers via NDN technology.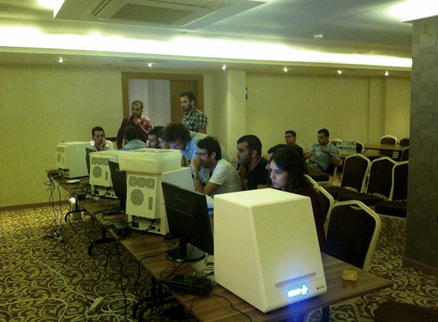 These labs will generate CAD data with Dental Wings platform and send the files for production via NDN technology. Finally the CoCr parts will be produced with EOS laser sintering technologies.