HANDS-ON COURSE FROM NONDAS @ ATHENS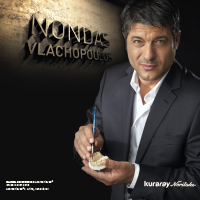 We have a great pleasure to announce that Master Technician Nondas Vlachopoulos will be giving a hands-on course to dental technicians from Turkey.
The dates are settled as 07-08.November.2015. The 2 day hands-on course will take place in AestheticLab® which is Mr. Vlachopoulos' lab located in Athens, Greece.
The course will included some presentations, demonstrations by Mr. Vlachopoulos himself. The participants will have hands-on instructions from Mr. Vlachopoulos himself.
Pricing, the course content and further details will be published here soon. Below is a short video from a course in his lab: