ALEK ARONIN COURSE COMPLETED AT ALYANS DENTAL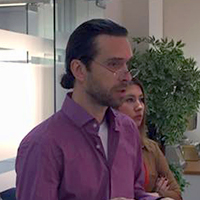 CDT Alek Aronin hands-on course in Izmir completed with success. The organization took place at Alyans Dental's Training Room where an elite group of Turkish dental technicians have participated. The course programme can be downloaded here.

The main theme of the course was zirconia frameworks and Kuraray-Noritake CZR porcelain. Internal-staining, esthetic dentistry and dental photography was also discussed. Besides the hands-on, some demonstrations and presentations was a part of the organization.